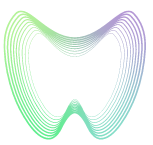 KRx Medical Solution
KRx software improves the daily lives of dentists by putting all the essential information they need to prescribe medications safely and effectively at their fingertips. KRx integrates easily with any dental clinic management software.
Assurance pour professionnels dentaire
This insurance for Dental Professionals has been negotiated exclusively for dental professionals i.e. dental assistants, dental hygienists, denturists and dentists as well as the support staff of a dental office.
Our niche products: disability income insurance in case of accident or illness and group insurance for dental clinics. A group insurance with a new and modern architecture including health and wellness account concepts.
DentoPLAN
DentoPLAN is a program that allows patients to finance their dental treatment. Patients have access to competitive loans for treatment. They can then cover their healthcare expenses through monthly payments tailored to their financial situation.
InputKit
InputKit is a web-based customer experience solution offering solutions that allow organizations, including dental clinics, to improve their customer experience, their reputation on the web, and recognize the excellent work of their employees.
Fédération des hygiénistes dentaires du Québec
Progident has entered into a partnership with the FHDQ to offer its members (with supporting evidence) several discounts and advantages:
30% discount on any purchase of Progident software
12 payments when purchasing the software
1 free year of appointment confirmation by text message and email
JUL Solutions
The move of clinics towards paperless management is growing in popularity. For your documents to keep their legal standing and to ensure security and confidentiality throughout the process, it is imperative that you go about scanning your documents the right way. That is what JUL Solutions is committed to doing for you.
TI Technologies
To make your investment profitable and obtain optimal performance from your Progident dental management solution, TI Technologies can help you optimize your hardware platform to the highest standards of quality.
Their team is dedicated to your equipment, networking, and virtualization needs, whether you operate a Progident ERP management solution or not.
Pomelo Santé
Progident and Pomelo Santé are joining forces to enable you to better manage your clinic and improve your clinical and administrative processes. Thanks to Pomelo Santé's self-service medical terminals that target information for each patient and make it easier to book an appointment, you will obtain added value from your customer service and thus optimize your management of clinical processes.
bravad
In partnership with Progident, bravad offers a phone system that can notably allow you to add automatic dialing to your dental management solution.
Dumoulin Girard inc.
Dumoulin Girard inc. offers a multitude of personalized accounting services to help entrepreneurs grow their businesses.
Convergence Info-Tech
Convergence IT offers complete IT integration in the dental sector to help clinics in Quebec develop optimal professional practice.
Groupe DL
The DL Group offers IT solutions and focuses its operations on the sale and service of storage solutions, telecommunications, and networking infrastructure support solutions on a wide variety of equipment.
Solutions Logiq
Solutions Logiq offers IT and digital support to meet the information needs of the dental field.
Catsys
Catsys offers dental IT solutions and builds a system to meet all office needs.
Calytek
Calytek offers a complete line of IT and website design solutions to dental clinics.